Don't panic, this isn't a blog update about how much I love Tom Petty music!

Well, it feels like it took a long time to get to this point, but...
The light at the end of the tunnel is NOT an oncoming train! Our signed, accepted referral is officially in the hands of the Lithuanian Central Authority, and updated medical stuff has been translated and reviewed by us. Our next batch of immigration paperwork is ready to go in the next few days. This means, we could get a travel date in as early as four weeks! We could be in country by September!
Speaking of medical documents, they contained some Great News in that department! The earlier reports of autism appear to be incorrect, and he'll be less disabled than we had initially anticipated! Turns out that he CAN walk with help, he LOVES to hug and be affectionate, he DOES pursue and interact with his environment, and he's very active. He's still well behind an average four year old (obviously...) but the situation will be different than we had planned for, in a good way.
We've received a copy of John-Patrik's birth certificate and are now familiar with his "back story." Note that we'll be keeping those details private out of respect for him and for his birth family. This information will help us to bond with John-Patrik, help him with the grieving process (something all adopted children go through), and help him understand why we've been blessed to be a family.

We can also now send John-Patrik a package! This is really exciting! We should have something ready to go by next week. I hope to include some things for the staff and other children as well.
In a recent picture we received of our boy, he was holding a handmade doll. The doll's name is "Rasa," the Lithuanian word for "Dew." We saw it in several pictures, and John-Patrik appears to be rather attached to it. So... Meg decided to recreate it for him, and she banged it out in one evening. Isn't she awesome!?!
Here it is: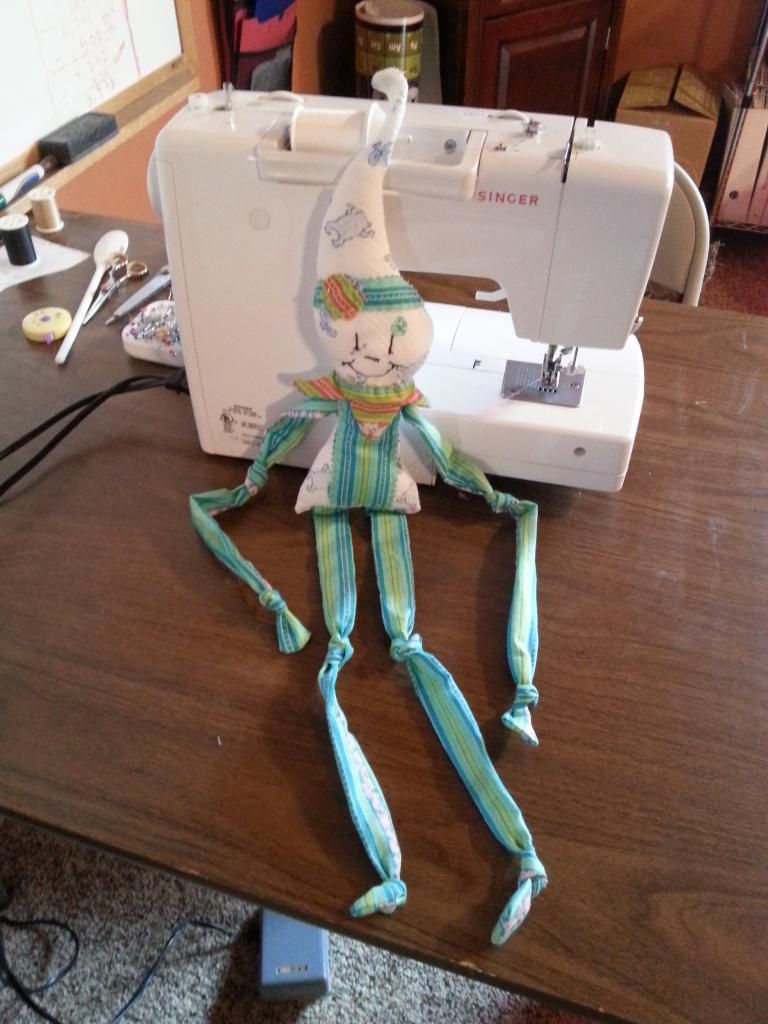 Here is John-Patrik holding the original Rasa: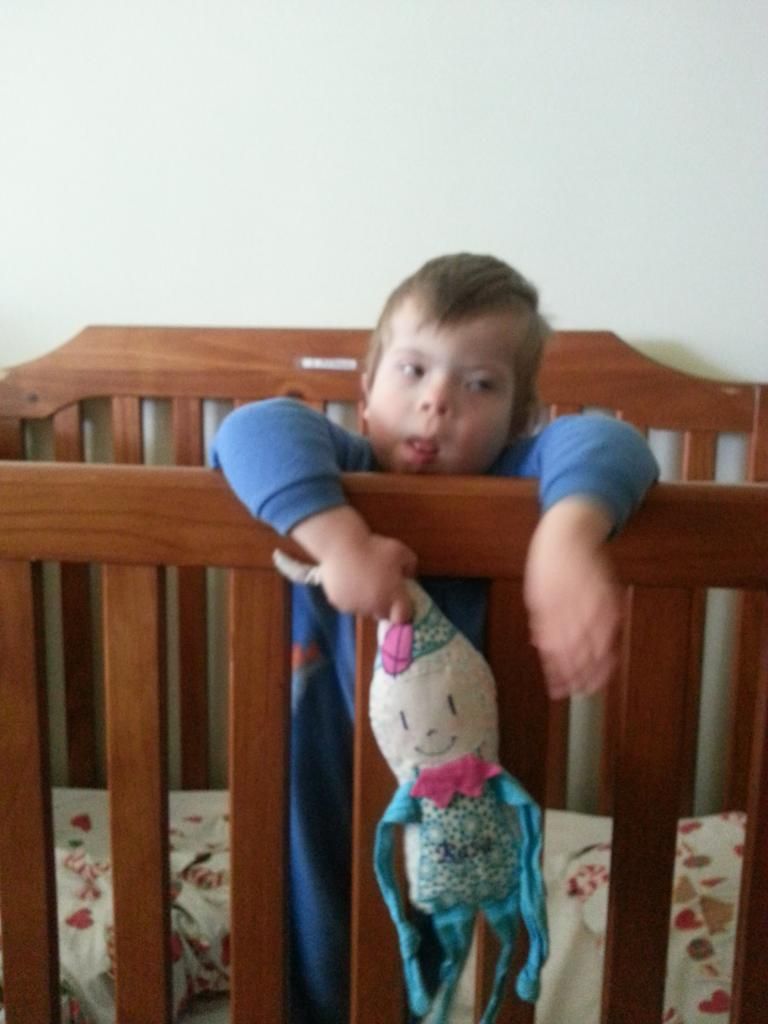 Things moved so quickly at the beginning of our adoption process, it's been difficult at times for me to be patient now that we've entered the waiting game. We've been waiting for the paper trail to abate, and for the remainder of our funding to finalize. We're very close, we can see the finish line, but we haven't been able to cross it, yet. I've had to remind myself often that God is the one running the show, I'm just along for the ride. It's my duty to be obedient to His Word, and trust that He will make the plans, and allow us to participate in the glorious things He has laid out for our lives.
Ecclesiastes 3:11 (KJV)
He hath made every thing beautiful in his time: also he hath set the world in their heart, so that no man can find out the work that God maketh from the beginning to the end.
That's the beauty of it, we're not supposed to know how it unfolds, otherwise we wouldn't need to have faith. If we knew ahead of time how it ended, don't you think we'd probably get a good chance at screwing it up? So, I'll go ahead and continue to have faith in God's plan for this adoption, since that is how he laid it out for us to operate.
So, how can you help John-Patrik, and his new family? First, and foremost, pray! Too often, we wimpy humans exhaust all of our available options, then 'resort' to prayer, when that should be our FIRST option. Do the other stuff, but by dang, pray! Specific prayer needs right now include the children and the staff at the orphanage, as chicken pox is making the rounds there. That would be hard, so let's support those great caregivers as they love on those children. Down's Syndrome kids are at higher risk for secondary infections related to chicken pox, so keep that in your prayer as well. Second, if you feel so moved, donate on our behalf, through Reese's Rainbow, our GoFundMe, or the GoFundMe for Gathering Family. Donations to Gathering Family don't just help us, but also helps another family that is adopting internationally right now!
Thanks for reading our blog! God bless!
Rich and Meg Theisen